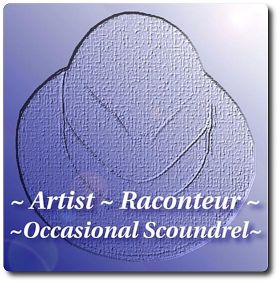 Web page and CD News
| | |
| --- | --- |
| March 13, 2002 -- Haven't We Been Here Before? | |
| Well, one year later and here we are again. I moved these pages from their original home on the BigStep servers because that company changed their pricing policy and began charging a monthly fee for service that had originally been free. I hope Tripod doesn't do the same thing. I'll continue to update and add content to these pages as the months go by, but, for now, I'm pretty happy with the new layout and look. | |
March 13, 2001 -- We're GOLD!
It's hard for me to believe it, but I finished final recording and mixing today! This Space for Rent is officially ready to go. You'll find a link to audition MP3 files here and you can click on the PayPal logo on this page or my home page to order a copy directly from me.
February 24, 2001 -- Release Date and Pricing Information
Because of scheduling problems with one of the musicians who is appearing on This Space for Rent, I've had to move the release date back from March 1st to March 8th. However, the other tracks for the last song are pretty well complete and progress on artwork for the labels is going well. I'm so sure that I'll be ready to ship CDs on the 8th that I've decided to accept pre-orders as of March 1st.

This Space for Rent is $15. A $3 shipping fee brings all web orders to a total of $18 US. Check back here on March 1 to place your order online.
February 14, 2001 -- More Additions


Happy Valentine's Day! I've created a new page and added lyrics for eight of the twelve songs from This Space for Rent. I'll add the remaining three songs in the next day or so. And, yes, I really can do simple math: One of the songs, WYSIWYG (What You See Is What You Get), is an instrumental.
February 12, 2001 -- New Additions


Today I've added a news page which I'll use to update everyone on my gigs, CD developments and other events. I've also added a search engine to make it easier to navigate the site. Look for it on the front page.
February 9, 2001 -- We're Live!


Well, here we go. I posted my first pages to the web today and sent out e-mail to everyone I know to tell them about the new site and CD. So far, responses have been very favorable.